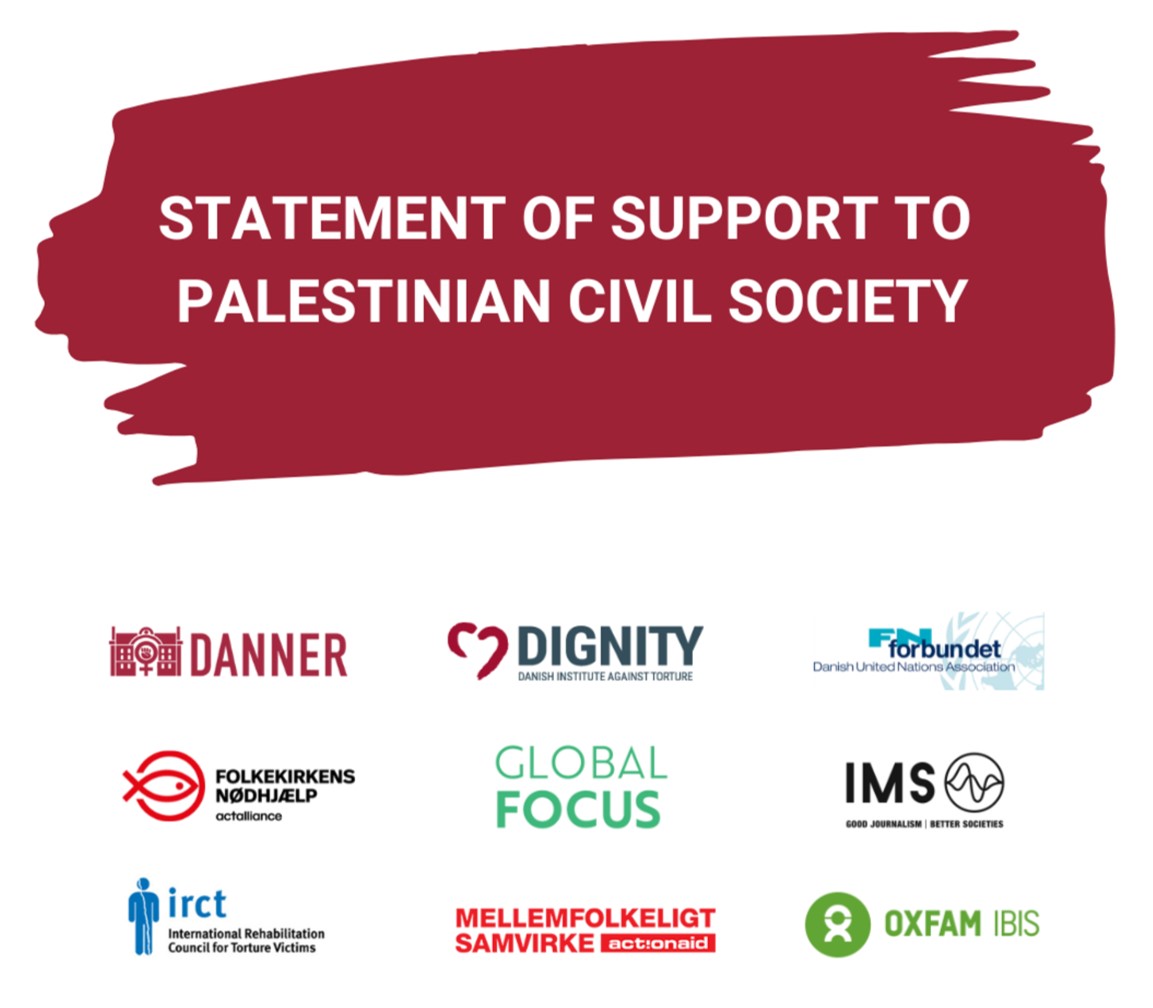 22. august 2022
Støtte til palæstinensiske NGO'er
Israels terrorstempling og ransagning rettet mod palæstinensiske NGO'er er et skamløst angreb på menneskerettighedsforkæmpere. FN-forbundet udtaler sig sammen med 8 organisationer.
Statement of Support to Palestinian Civil Society
On 18 August 2022, Israel raided the offices of seven leading Palestinian civil society organisations – Addameer Prisoner Support and Human Rights Association, Al-Haq, Defense for Children International – Palestine (DCIP), Bisan Center for Research and Development, Union of Agricultural Work Committees, Union of Health Work Committees, and Union of Palestinian Women Committees – and left behind a military order demanding their closure. We condemn this brazen attack on Palestinian human rights defenders.
This offensive, less than one year after the Israeli authorities' unjustified decision to designate six of the above Palestinian organisations as 'terrorist', is an appalling attack on Palestinian civil society working to uphold human rights and to document and denounce serious human rights abuses and violations of international law. It is yet an attempt to delegitimize, discredit and isolate these organisations.
Such attacks are anathema to good governance, human rights, and international law—corner stones of open democracies.
We stand in solidarity with the Palestinian human rights defenders.
We call on all States to unequivocally condemn Israel's targeting of the six Palestinian organisations.
We further urge the Danish Government and the international community to demand that Israel puts an end to the persecution of Palestinian civil society, including by immediately revoking its designations of the six human rights organisations as so-called 'terrorist' as well as the military orders demanding their closure.
Signatories
Danner
DIGNITY – Danish Institute Against Torture
FN-forbundet/Danish United Nations Association
Folkekirkens Nødhjælp/DanChurchAid
Global Focus
International Media Support
IRCT – International Rehabilitation Council for Torture Victims
Mellemfolkeligt Samvirke/ActionAid Denmark
Oxfam IBIS