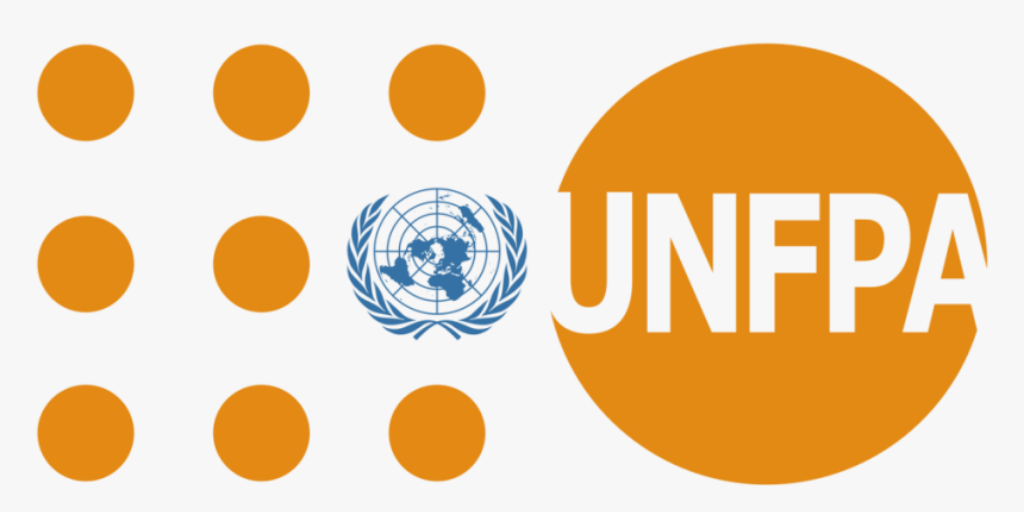 5. oktober 2021
UNFPA i Afrika og Asien søger praktikanter
Position: Innovation Intern Where: UNFPA Country and Regional Offices in Africa and Asia Duration: 4 – 6 months commencing in February 2022 Time: The internship will be full-time with an expected workload of 40 hours per week Please note that the internships are subject to possible COVID-19 restrictions.
UNFPA is the United Nations sexual and reproductive health agency. UNFPA is working to deliver a world where every pregnancy is wanted, every childbirth is safe, and every young person's potential is fulfilled. By 2030, we aim to achieve universal access to sexual and reproductive health and rights for all by:
● Ending preventable maternal death
● Ending unmet need for family planning
● Ending gender-based violence and harmful practices

For this purpose, UNFPA supports sexuality education and information; access to contraception, including condoms to protect against HIV/AIDS and other sexually transmitted infections; and access to health care during pregnancy and childbirth. UNFPA also works to end harmful practices, such as female
genital mutilation and child marriage, and supports developing countries with population data collection and analysis for national development strategies.
UNFPA's Headquarters are located in New York, and the Fund works in over 155 countries around the world. For more information on UNFPA's work and mandate, please visit our website at www.unfpa.org.
Innovation internship opportunities
As part of UNFPA's efforts to boost the capacity of UNFPA to harness the power of innovation, we are excited to announce opportunities to join UNFPA as innovation interns to support offices in:
Knowledge Management | Data Analysis | Monitoring & Evaluation
▪ Abidjan, Côte d'Ivoire – virtual internship
▪ Bangkok, Thailand (APRO) – virtual internship
▪ Cairo, Egypt (ASRO) – physical or virtual internship
▪ Damascus, Syria – virtual internship
▪ Lusaka, Zambia – virtual internship
▪ Managua, Nicaragua – physical internship
▪ Manila, Philippines – virtual internship – 2 positions
▪ Somalia, Nairobi Service Unit, Kenya – physical internship
Resource Mobilization | Strategic Partnerships | Communications
▪ Accra, Ghana – physical internship
▪ Ankara, Turkey – physical internship
▪ Cairo, Egypt – physical internship
▪ Ha Noi, Viet Nam – physical internship
▪ Manila, Philippines – virtual internship – 2 positions
▪ Ouagadougou, Burkina Faso – virtual internship
▪ Tehran, Iran – virtual internship
Big Data | Digitalization | Tech solutions
▪ Abuja, Nigeria – physical internship
▪ Dakar, Senegal – physical internship
▪ Dhaka, Bangladesh – virtual internship
▪ Maputo, Mozambique – physical internship
▪ Tehran, Iran – virtual internship

Tasks and Responsibilities
Under the direct supervision and guidance of the UNFPA Country/Regional Representative or other appointed staff, the intern will assist the Country/Regional Office. The position may include the following:
1. Drafting working documents related to project management, communications etc.
2. Collecting and analyzing data
3. Monitoring and evaluating developments
4. Other tasks in accordance with the agreed work plan
A specific work plan with intended achievements and learning outcomes for the duration of the Internship will be agreed upon between the intern and the Country/Regional Office. The successful intern should be ready to assist in other related duties as required, including ad hoc tasks.


Qualifications and Experience
Applicants within the following fields of study will be preferred:
▪ Global Health
▪ Demography
▪ Economics incl. health economics
▪ Political Science
▪ Social anthropology incl. community participation
▪ Development studies incl. monitoring and evaluation
▪ Communications
▪ Gender, incl. gender equality and gender-based violence
▪ Human Resources Management
▪ Procurement, incl. supply chain management

Applicants must at the time of application meet one of the following requirements:
A. Be enrolled in a postgraduate degree programme (such as a master's programme, or higher) in a Nordic (Finland, Sweden, Norway, Denmark, Iceland) University
B. Be enrolled in the final academic year of a first university degree programme (such as bachelor's degree or equivalent) in a Nordic University
C. Have recently graduated with a university degree (as defined in (A) and (B) above) from a Nordic University and, if selected, must start the internship within one-year of graduation
D. Be enrolled in a postgraduate professional traineeship programme in a Nordic University and undertake the internship as part of this programme
Language requirements
▪ Fluency in English is required for all positions
▪ Fluency in French is required for students applying for Burkina Faso, Côte d'Ivoire and Senegal
▪ Professional working proficiency in Spanish is required for students applying for Nicaragua
▪ Knowledge of another UN official language or local language of the country office is an asset

Furthermore, it is a requirement that the successful applicant
▪ Has proven academic progress and experience working with complex issues
▪ Has the ability to write and work clearly and concisely and with attention to detail
▪ Takes initiative, has a sound judgment and ability to work with staff members of different national and cultural backgrounds
Learning Elements
Upon completion of the internship the Intern should have gained, among others:
1. Increased understanding of the UN system
2. Understanding of the UNFPA work and mandate
3. Understanding of the dynamics of an Inter-Agency Programme
4. Knowledge of technical language and working procedures
5. Competences in writing and formulating documents, communications outputs and more
6. Networking skills and the ability to work as a team in a multicultural setting

Financial Aspects
Interns do not receive a salary or any other form of remuneration from UNFPA. The costs associated with an intern's participation in the programme must be assumed either by the nominating institution, which may provide the required financial assistance to its students, or by the students themselves, who will have to meet living expenses as well as make their own arrangements for accommodation, travel, and other requirements. However, they receive a stipend to help cover basic daily expenses related to the internship, if not financially supported by any institution or programme, such as a university, government, foundation, or scholarship programme. The amount of the stipend varies according to the duty station. In addition, applicants must have medical insurance for the duration of the internship.
Proof of insurance will need to be submitted before the internship begins. UNFPA does not provide medical insurance for interns.
For more information
Please contact Emmi Kallio, Communications Assistant, UNFPA Nordic Office, by email: kallio@unfpa.org.

When applying
Please send your CV along with a cover letter of max 1 page indicating your preferred area of work and location/s to nordic.office@unfpa.org. Write Innovation Internships – Spring 2022 in the subject line.
In your application, please also indicate if your application can be suggested to other offices and/or areas of work.
Kindly merge the cover letter and CV into one PDF-file titled firstname_lastname and send your application by 18 October 2021.

Due to the volume of applications received, only shortlisted candidates will be contacted for an interview

UN Photo/ UNFPA